Newpro UK Ltd - Distributors of Vortex Optics - with an Unlimited Lifetime Warranty through our UK Authorised Dealers, to the Observation, specialist optics, photo/imaging and general outdoor markets.
To learn more about the VORTEX UNLIMITED LIFETIME WARRANTY. Please click here.
Newpro UK Ltd - Distributors of PhoneSkope - get images and videos with your Smartphone through your spotting scope or binoculars.
---

Vortex Binoculars, Spotting Scopes, Monoculars, Accessories such as Binocular Harness (caddy), Tripod Adapter, Car Window Mount etc plus 'Where to Buy'
For details of your nearest UK Authorised Vortex Observation stockist please click here.
---
Eagle Optics is a sister company in the Vortex Group and have a range of outstanding value
Ranger ED binoculars including an 8x32 at £319, 8x42 at £329 and 10x42 at £339.

All include case, strap, rainguard and objective caps as well as the same renowned warranty as Vortex. We have these binoculars in our range - click the link for more details and stockists.
---


NCI Folkestone is a recipient of the Queen's Award for Voluntary Services and is manned by a team of fully-trained and dedicated volunteers using advanced technology and sophisticated systems to improve safety.
In 2015, when the time came to replace and upgrade their spotting scope, they decided to install a
Vortex Razor HD 85mm 'scope which we are proud to say is in daily use at the station.
www.nci.org.uk (Folkestone)
www.ncifolkestone.org.uk
---
Vortex Optics supports the Rhino Anti-Poaching team of Hluhluwe-iMfolozi in KawZulu-Natal by providing all the Rangers with Vortex Diamondback binoculars for use in their anti-poaching activities in the field, protecting the Rhino.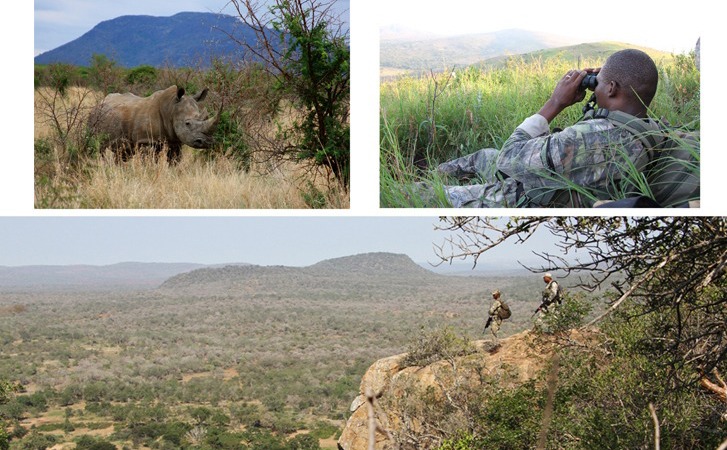 "We chose Vortex binoculars for both their optical quality and outstanding warranty" - Steve Adams
---
The new Vortex Razor HD 85mm & 65mm Spotting Scopes will be at these events -
full details about them here.
---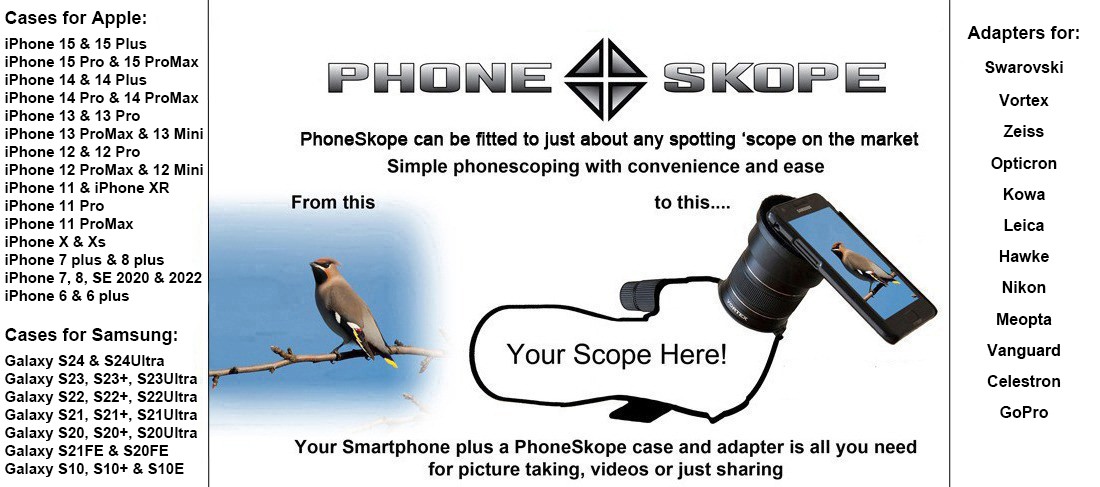 Phoneskope can be fitted to just about any spotting scope on the market. Simple phonescoping with convenience and ease. Your Smartphone plus a Phoneskope Case and Phoneskope Adapter is all you need for taking pictures, videos or just sharing.
---

To get in contact with Newpro, please use any of the methods on our contact us page.