Rainguards for Vortex Binoculars £12.00 each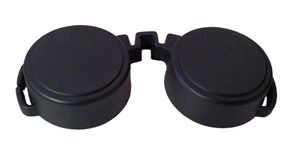 Rainguard
---
Vortex Accessories: Binocular Rainguards for Vortex Binoculars
Binocular rainguards for vortex binoculars
Supplied as standard with each and every Vortex binocular, the Rainguard is an essential accessory for your binocular. Their primary use is to help keep the eyepiece lenses dry in bad weather as the name suggests, but we've even heard them referred to a 'crumb guards' which we won't speculate on!
Should you lose your Vortex Rainguard or require a replacement, they are a standard stock item. Simply click on the 'Add to Cart' button to the right, enter your payment details and we'll get it in the post to you.
Note to our overseas customers: Please choose your shipping destination carefully from the drop-down box on each product. We cannot ship overseas unless the correct postage has been applied for Tracked International delivery. Many thanks!
Please Note: If you are using Firefox internet browser and are having problems purchasing from our website, please try an alternative browser such as Google Chrome, Microsoft Edge or Internet Explorer or you can click on the following link which suggests various solutions to this common issue with Firefox and Paypal - https://support.mozilla.org/en-US/questions/1246618