VIP Warranty

Our warranty is about you, not us. It's about taking care of you after the sale. Your first port of call is your authorised Vortex dealer and through them we will repair or replace your Vortex optic should it become accidentally damaged and unusable at NO CHARGE TO YOU*. If we cannot repair your product, we will replace it with a product in perfect working order of equal or better physical condition. Other than loss, purposeful damage or mistreatment or cosmetic damage that does not hinder the performance of the product, it doesn't matter how it happened, whose fault it was or which NEWPRO authorised Vortex observation optics dealer you purchased it from in the UK and Ireland.
Unlimited, unconditional lifetime warranty
Fully transferable
No warranty card to fill out.
No receipt needed to hang on to.
If you ever have a problem, no matter what the cost, we and our dealers will take care of you.

*Subject to optional postage / handling charge.
Need Spare Parts?
Just call or email Vortex @ Newpro UK Ltd, and we'll do our best to help you out. Accessories normally available include eyepiece covers, objective lens covers, rainguards, and straps.
Phone: 01367 242411
Email: sales@newprouk.co.uk
Hours
We're open 8.30am to 5pm Monday to Friday.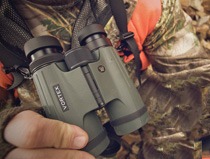 NEWPRO UK LTD
Phone: 01367 242411
Email: sales@newprouk.co.uk
Write to us at Newpro UK Ltd, 3 Radcot Estate, Park Road, Faringdon. Oxon. SN7 7BP.
8.30am to 5.00pm Monday to Friday.