VIP Warranty

Our warranty is about you, not us. It's about taking care of you after the sale. Your first port of call is your authorised Vortex dealer and through them we will repair or replace your Vortex optic should it become accidentally damaged and unusable at NO CHARGE TO YOU*. If we cannot repair your product, we will replace it with a product in perfect working order of equal or better physical condition. Other than loss, purposeful damage or mistreatment or cosmetic damage that does not hinder the performance of the product, it doesn't matter how it happened, whose fault it was or which NEWPRO authorised Vortex observation optics dealer you purchased it from in the UK and Ireland.
Unlimited, unconditional lifetime warranty
Fully transferable
No warranty card to fill out.
No receipt needed to hang on to.
If you ever have a problem, no matter what the cost, we and our dealers will take care of you.

*Subject to optional postage / handling charge.
Need Spare Parts?
Accessories subject to natural wear and tear or loss, such as objective lens caps, rainguards, rubber eyecups, carrying cases and straps are not covered by the VIP Warranty, but we will always help you with these items.
The Accessories Page shows all available Vortex accessories - if they are not in stock when you try to purchase them ,please call or email Vortex @ Newpro UK Ltd, and we'll do our best to let you know how soon we can get them to you.
Phone: 01367 242411
Email: sales@newprouk.co.uk
Hours
We're open 8.30am til 5.00pm Monday to Friday.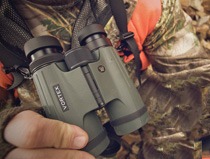 Surprised? Normally this is the section where it's "About Us". But at Vortex, it's All About You.
Rather than go on about "Us" and how long we've been in business and how great we are, we focus on you, what you need, what you want, what's important to you—because that's what makes us tick.
Let's sum it up in three simple words: People, Products and Promises.
People
The Customer is King. We not only believe this to be true, but we actually follow through on it. This means we treat you—our dealers and customers—like royalty. We care about you and the smallest of details, both before and long after the sale. If you have a problem with one of our products, then we make that our problem—no questions asked. Years ago, we started our business with the intention of being in it for the long haul and we have no intention of changing our strategy. Just take a look at our unconditional and unlimited VIP Warranty and you will see what we mean, and through our UK Authorised dealers Newpro UK will help you in the UK. See VIP Warranty Page

Products
Offering you the finest in rugged observation optics comes about by paying attention to detail in every aspect of our business. We are fanatics about doing things right. This way you can have the utmost confidence in our products—all worry cast aside. We are constantly listening to you for feedback and ideas on new products and innovative features so you can appreciate and enjoy the best in optical performance.

Promises
Say what we mean and mean what we say. At Vortex you have our pledge to uncommon excellence and dedication in every aspect of our business. Keeping our promises to you is not only good business; it's the right thing to do.
People, Products and Promises—three magical words that say why it's all about you and why ... "Vortex is the Force of Optics."
And now...just a little "About Us"
Originally from Scotland (the clue is in the name) and settled in the USA, In 1986, Dan and Margie Hamilton moved to Middleton, Wisconsin and started a small retail store for 'outdoor products'. The business was started on the belief that if they focused on the customer and gave excellent fast, friendly, personalised service, the business would succeed.
Their business grew and evolved over time to become Vortex Optics but the company ethos remained constant and today it remains a family owned business with Dan and Margie still at the helm. Other family members are now in the company along with a workforce of well over 100 people determined to follow the family ethos and bring you the best possible products with value and features in the optics industry today.
All Vortex optics are designed, engineered and inspected in our modern facility in Middleton. We also have a fully dedicated service department for USA customers. Vortex Optics are a brand leader in the USA and Canada and sell throughout the world. With our specialist observation markets UK distributor, Newpro UK Ltd, we attend numerous event and major dealer and trade shows for the birding and general optics markets. We're open Monday to Friday and are on call to serve your needs.
Hours: 8.30am til 5pm Monday to Friday.