Alpine Innovations Accessories - Protection

Bino Bandit™ Glare Blocker


Product Description
Bino Bandit has been designed to improve visual accuracy while using your binoculars and reduce eye strain by blocking glare and ambient light which gives better clarity while using your binoculars.

Bino Bandit fits most full-size binoculars (32mm objective & greater) including the Swarovski BTX module and is comfortable to use thanks to the flex fit of the neoprene helping to block out the wind and ambient light around the eyepieces.

Bino Bandit easily attaches to your binoculars - stretch it over each eyepiece in turn and and it then sits at the bottom of the eyecups.

The sides of Bino Bandit can be buckled together across the eyepieces as a makeshift rainguard which helps protect the eye cups from collecting dirt.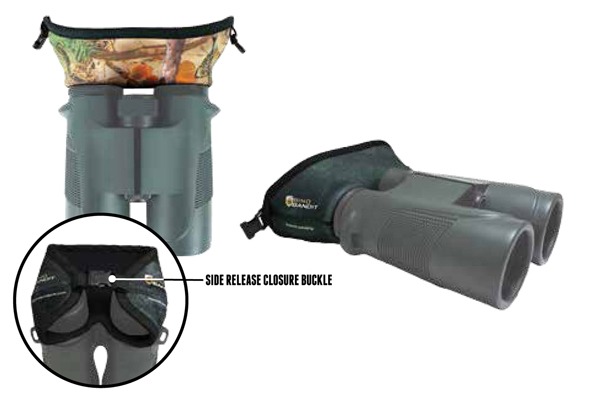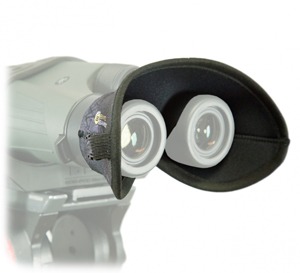 Product Features

Colours and Patterns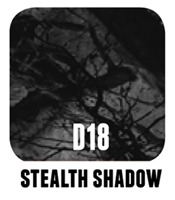 Product Details
Kindly note all transactions are in Pound Sterling.
| Product: | Colour: | Order code: | RRP: | Price: | Buy It? Please select destination: | Stock: |
| --- | --- | --- | --- | --- | --- | --- |
| Bino Bandit | Stealth Shadow | SB1D18 | £23.50 | £22.00 | | |
| Bino Bandit | Alpine Mountain | SB1D24 | £23.50 | £22.00 | | |
Note to our overseas customers: If you wish to purchase multiple items and your total postage cost comes to more than £12.00,
please email us before completing your transaction.
Please Note: If you are using Firefox internet browser and are having problems purchasing from our website, please try an alternative browser such as Google Chrome, Microsoft Edge or Internet Explorer or you can click on the following link which suggests various solutions to this common issue with Firefox and Paypal - https://support.mozilla.org/en-US/questions/1246618